Are you a fan of luxury timepieces? If so, you will be very pleased to hear about the collaboration between Land Rover and Zenith. Think of it as the perfect combination of luxury brands that focus exclusively on quality and attention to detail.
Zenith is a well-known and prominent Swiss luxury watchmaker. They were founded in 1865, which is the exact year that Land Rover began as well. The watch will be dubbed the "El Primero Rang Rover Chronograph". The hands and hour markers are made of rhodium, and also are luminescent. A sleek and sophisticated matt black ceramised aluminum case comes with this timepiece. The case is symbolic, given that the Range Rover chassis itself is made of similar materials. This watch is also water resistant up to 100 meters. The words "El Primero Range Rover/Special Edition" will also be engraved in logo form on the back of the
watch
.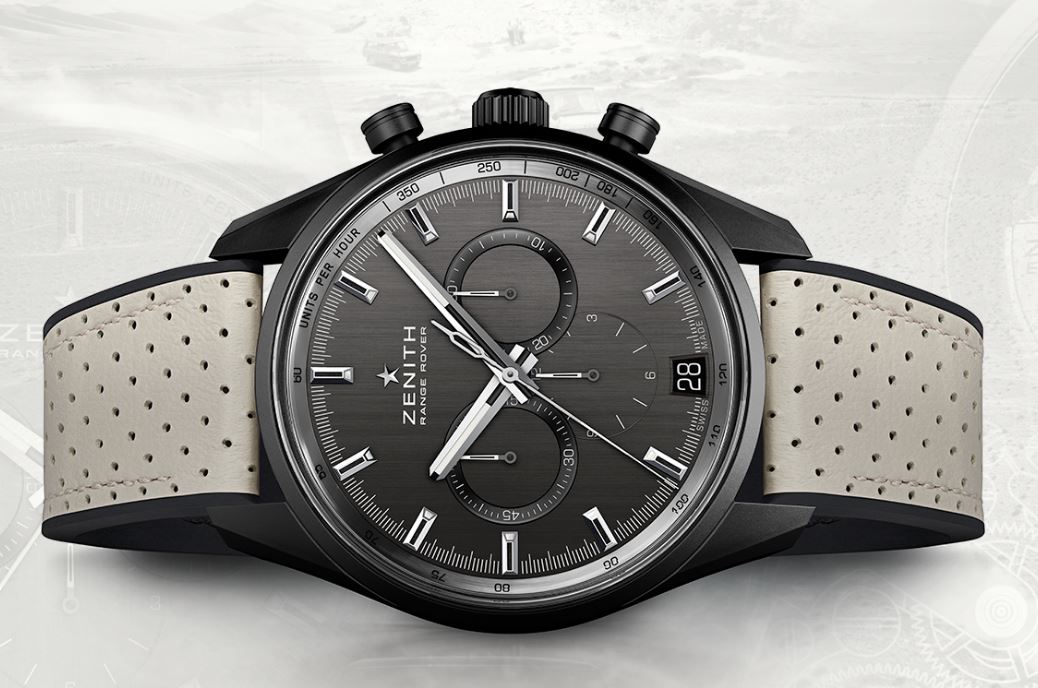 The El Primero Range Rover
Chronograph
will run about $7700. You definitely get what you pay for when it comes to timepieces! Another aspect to note is that the triple folding titanium clasp and rubber black strap that is finished with ivory and blue toned perforated calfskin. Interestingly enough, you can also find this high quality leather in all Range Rover vehicles as well!
At Plaza Land Rover, we pride ourselves on providing quality customer service and catering to the unique and specific needs of those who demand luxury and quality with respect to their vehicles. Take a look at our new car
lineup
when you get a chance. We would be happy to assist as you begin to consider the purchase of a new vehicle.