Are you looking for a luxury SUV with power? If so, the Land Rover Range Rover Sport is exactly what you need! This month we have decided to draft a blog post to give you just a little more information that might help you to make the most informed decision as you begin your search for a new luxury SUV.
Let us first take a look at what is under the hood! In the Land Rover Range Rover Sport you will find a 5.0 liter supercharged V6 engine, with start-stop technology. Individuals who like a little power and pickup won't be disappointed at all with this! Other aspects to note are the fact that the engine comes in at 510 horsepower, with 461 pounds of torque.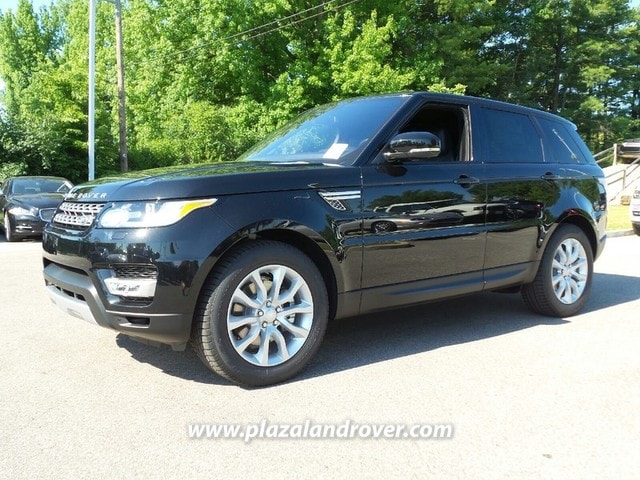 Performance is a very key feature of the 2016 Land Rover Range Rover Sport HSE Diesel V6 SUV. Four Corner Electronic Air Suspension assists this vehicle with delivering great on and off road handling. Ride height is also adjusted when off road in order to provide exceptional driving capabilities. The 2016 Land Rover Range Rover Sport has been tested under the most extreme and unconventional driving conditions. This helped to produce a vehicle that doesn't back down, and adapts to the toughest terrain!
When thinking about the interior design, style and substance come to mind for sure. You will be impressed with the attention to detail along with the fact that the finest leather, wood, and other materials have been utilized in terms of the design.
Diesel is making a comeback! Many people don't know that diesel is one of the most efficient fuels on the planet, and goes much further than regular gasoline. Diesel also has a higher energy density, which helps to make it more fuel efficient than gasoline.
If you are interested in test driving a Land Rover Range Rover Sport HSE Diesel V6 SUV, take a minute and view our inventory
here
. We would be glad to assist you!
Until next time,
Team Plaza Land Rover