Taking your pet on a road trip with you this summer doesn't have to be difficult – especially if you follow some simple steps to make your vacation a walk in the park!
First, it's important to make sure your pet's tags are up-to-date and that you have any vaccination records with you, just in case any issues come about.
Second, your Land Rover SUV will also need to be made as pet-friendly as possible. Be sure to have their crate or carrier and leash for your pet to stay safe in the back of the vehicle. This will also help keep them from blocking your view while driving.
Before your trip, you should make sure that your pet is well-trained and obedient. Commands such as sit, stay, and heel are especially important. Keep a bag of treats close by to reward your dog when they listen. Always keep a container water since your pet should always have access to water during the trip. Remember, to give your pet frequent breaks to be able to use the bathroom. You don't want any accidents in our precious Land Rover!
Lastly, you should pack a variety of products for your pet for the trip. These should include their food and water bowls, their favorite toys, waste bags, first aid kit, and their leash. Your pet should be kept comfortable with their favorite things. Vehicle travel can be stressful for a pet, so these items will help keep them at ease.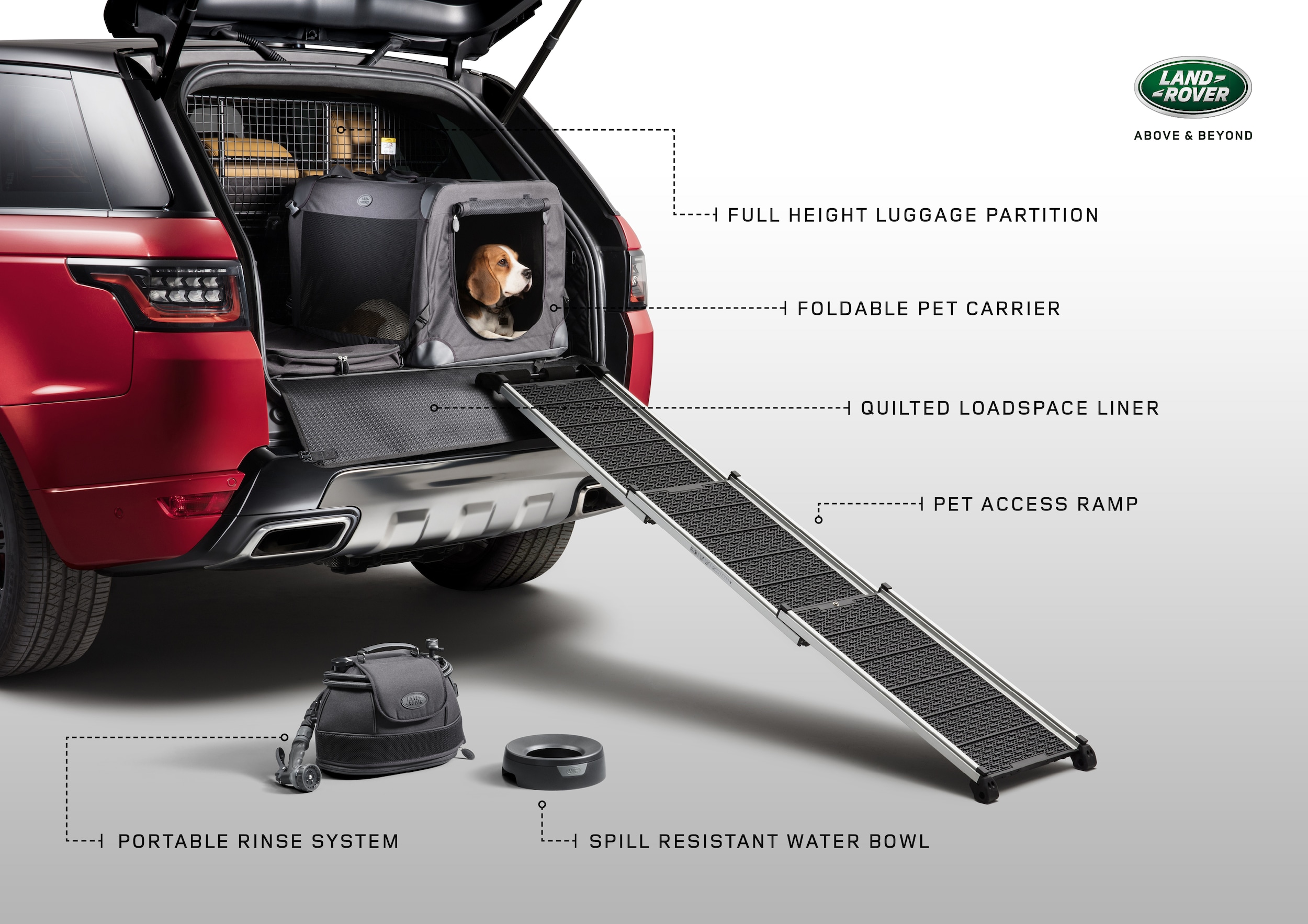 Land Rover offers plenty of pet friendly additions you can add to your vehicle. These include a ramp, pet packs, a portable rinse system, and quilted liners. The image above highlights some of those items.
At Plaza Land Rover St. Louis, we can help you find the perfect pet friendly features to add into your Land Rover or Range Rover vehicle. Contact us today and we will assist you in making your road trip even better for the whole family!