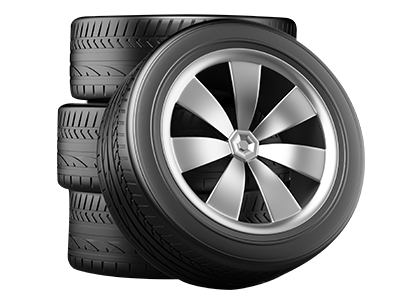 Land Rover Tire Alignment Service St. Louis MO
Need your tires aligned? Visit Plaza Land Rover St. Louis! Land Rover St. Louis has a host of services to suit the needs of your vehicle, which includes alignments.
Benefits of Alignments
Too often, car owners overlook the severity of wheel alignment and preventative maintenance. Not only will an alignment prevent your car from overly pulling to one side, but it will also prolong the life of your tires, improve your car's fuel economy and enable better brake performance. You will likely notice that driving is much smoother after you have had an alignment service done. Plus, during the winter months, your car will be better able to handle inclement weather, easily gaining the maximum amount of traction possible on slippery roads. Wheel alignment restores the connections between your vehicle and the road, to their top working condition. Ultimately, a wheel alignment greatly improves the safety of your vehicle while saving you money in the process.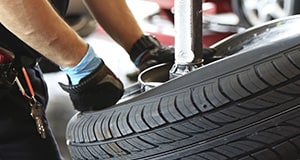 Serving St. Louis and Creve Coeur Area
All of the automotive technicians at Plaza Land Rover St. Louis  are experts. Our technicians regularly perform alignments and other preventive maintenance services and are adept at a host of other car services as well. Additionally, our certified professionals have experience with working on a wide variety of car makes and models. The difference is noticeable when you have our certified technicians complete your wheel alignment, compared to before the alignment.
Land Rover Tire Alignment Specials Near St. Louis , MO
We offer competitive service offers at Plaza Land Rover St. Louis  on our tire alignment services. Our aggressive prices give you peace of mind that you are getting the best service for the lowest price. You will also have benefit from improved fuel economy and exceptional handling at a cheap cost due to the discounts available at Plaza Land Rover St. Louis .
Land Rover F-TYPE, XF, F-PACE, XE, XJ, XK, XJL Tire Alignment
Plaza Land Rover St. Louis, has a dependable team of certified techs that will align your Land Rover vehicle's tires, improving the vehicle's safety and reducing the cause for concern.
Land Rover Wheel Alignment Service
Plaza Land Rover St. Louis only uses high quality original equipment manufacturer (OEM) parts for your alignment service. OEM parts are derived from the maker of the car, while aftermarket parts are sourced from other third-party companies. It is true that OEM parts are slightly more costly than aftermarket parts, but the cost is well worth it. OEM parts are proven to work seamlessly with your vehicle, they will outlast aftermarket parts and they're typically backed by a one year warranty.
Get Your Land Rover's Tires Aligned Quickly
At Plaza Land Rover St. Louis, know that your Land Rover vehicle will receive quick and efficient care because our talented Land Rover St. Louis technicians that are adept at quickly aligning your vehicle's tires. We understand that you maybe dealing with a complex schedule, so with every alignment service we are conscious to get you out and on your way in the most efficient and quick manner possible. Schedule your appointment today to take advantage of our wheel alignment service.
Land Rover SUV, Convertible SUV, SUV Wheel Alignment Service
Let the expert service men and women at Plaza Land Rover St. Louis accurately align your Land Rover's tires. When getting your wheels aligned, make sure it's done by the skillful authorities at Plaza Land Rover St. Louis.