New 2016 Land Rover Range Rover SUV St. Louis | New Range Rover | 2016 Range Rover for Sale
The Land Rover Range Rover offers the best drive in various terrains while providing comfort with the choicest materials and technology in the the interior. The Range Rover is the pinnacle of refined capability by encompassing unrivaled versatility while still providing the finest interior design. It is a true design icon as it has come to represent the pinnacle of British Design over the last 45 years.It is fitted with advanced technology that help deliver top performance in diverse terrain. Whether you are driving in the city during rush hour traffic or through the most treacherous terrain, Range Rover will delivers an intuitive, rewarding and relaxed drive. 
Make an Inquiry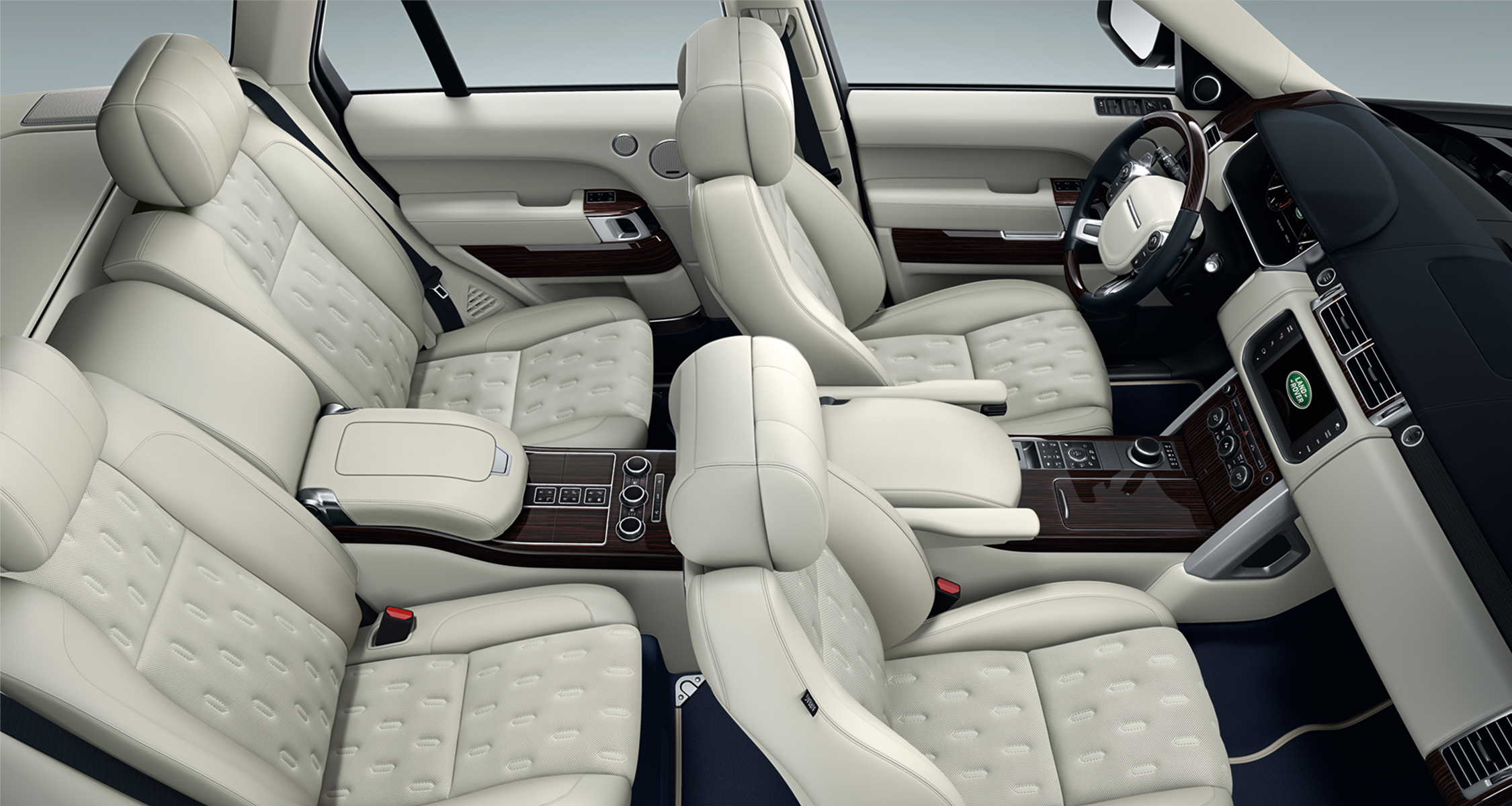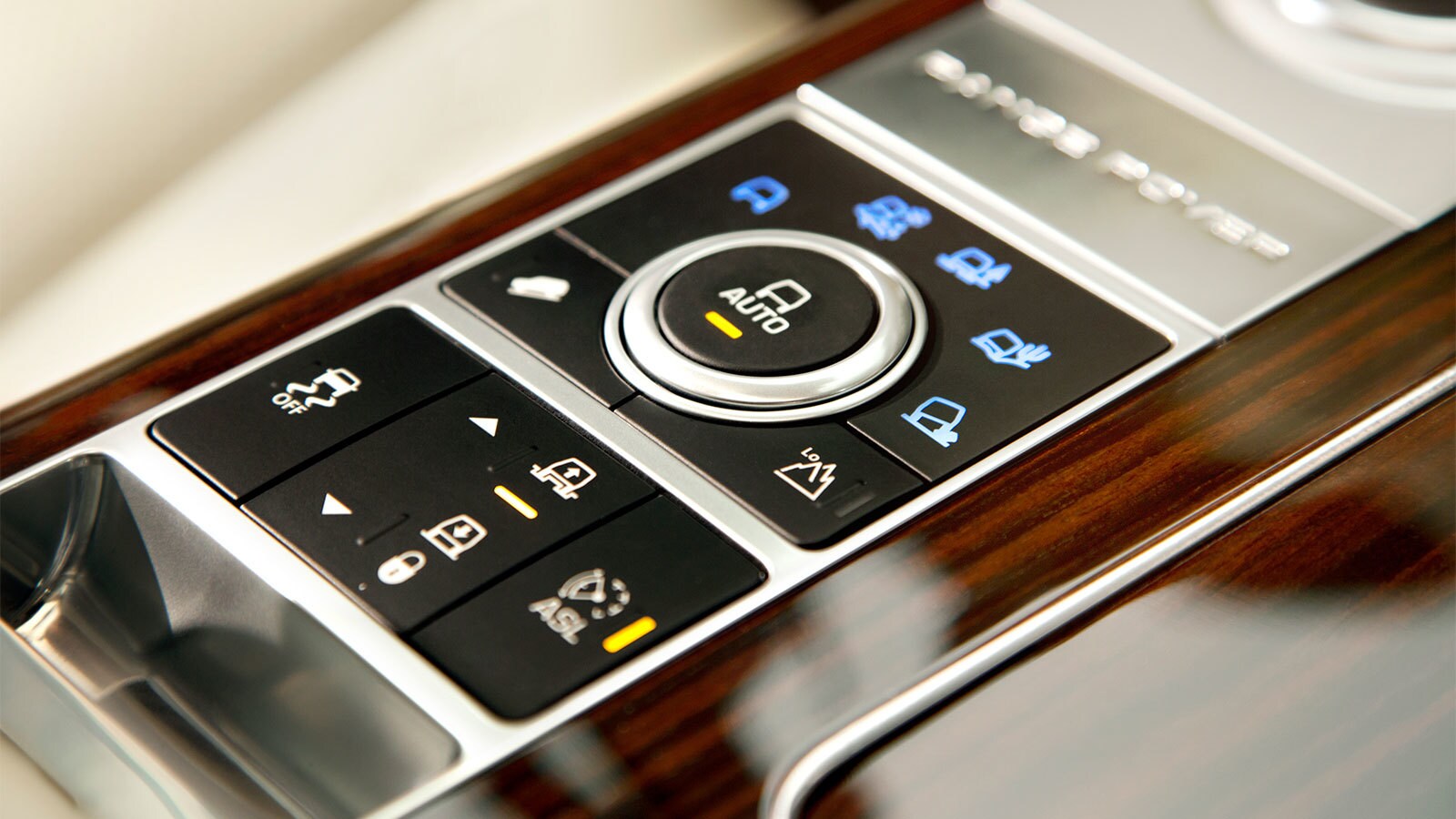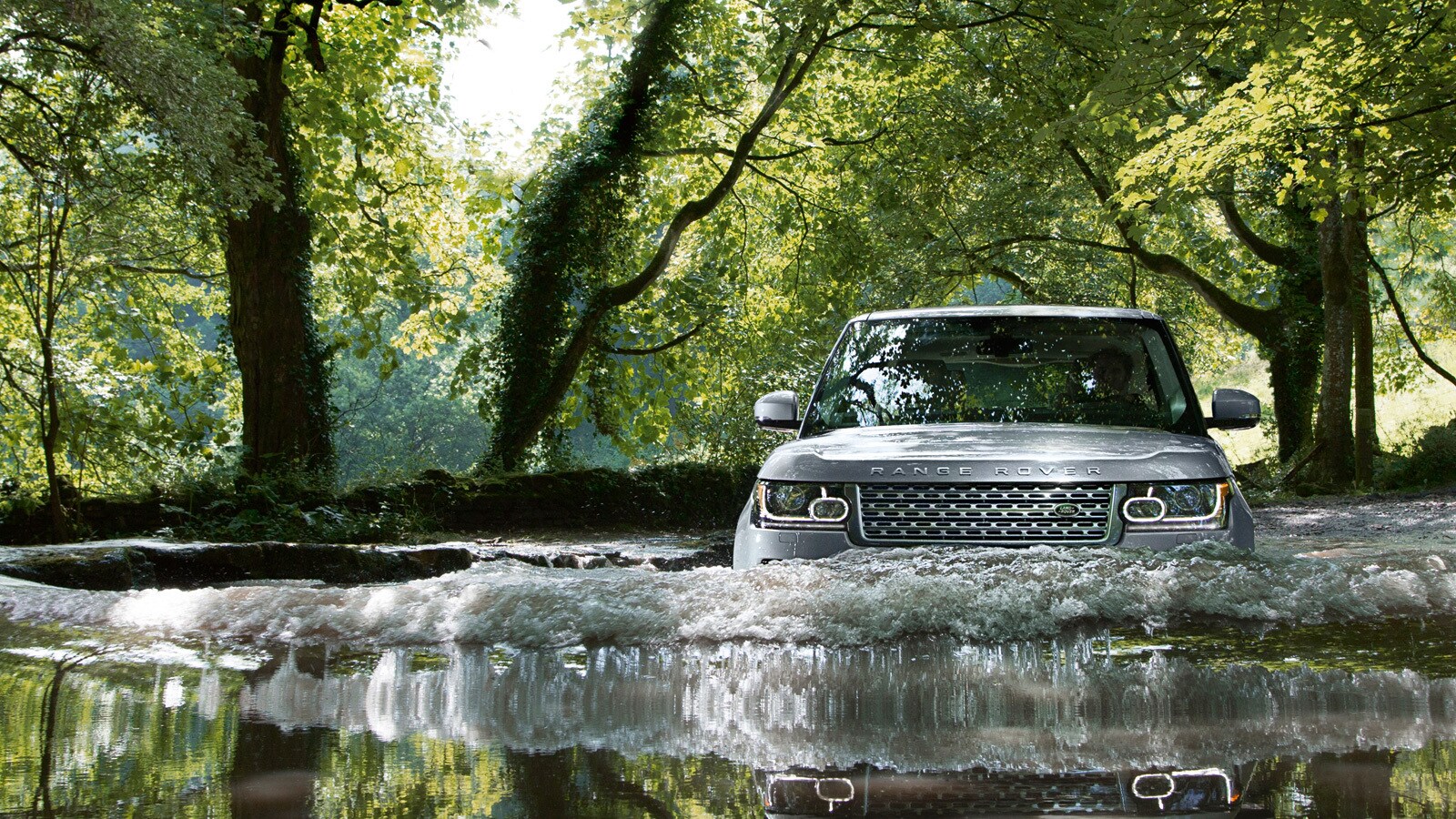 2016 Range Rover Design and Style | Range Rover Luxury Interior and Exterior Design
With it's iconic silhouette of curved and tapered body style, Range Rover stands out in elegant form. The sense of calm is felt in the interior as passenger and driver indulges in luxurious comfort. Mindfully placed, the center console grants access to essential controls within easy reach. Contemporary environment is achieved through wood veneers, soft leathers, and highly polished finishes staging a completely comfortable surrounding. The unmistakeable Range Rover Long Wheelbase is elegantly engineered as another unique performance feature. Although it has undergone an exterior extension of 7.87 inches, the classic silhouette appears no different. Rear row passengers enjoy unparalleled comfort thanks to the extra 7.3 inches of room in the second row. An enjoyable and luxurious drive for all inside. 
Range Rover Technology | Integrated Range Rover Technology
The Range Rover automatically optimizes settings to adapt to any terrain due o the second generation Land Rover Terrain Response®. The latest four-corner air suspension provides unprecedented composure and wheel articulation. Handling and comfort is improved when the Dynamic Response regulates the rear and front suspension units during corners to reduce the body lean. Maximum grip is always achieved through full-time intelligent 4WD. Switch between low and high range gears without stopping at speeds up to 37 mph with the shift on the move system. Blind Spot Monitor and Closing Vehicle Sensing provide warning by illuminating a light in the rear view mirror when vehicles are in your blind spot or approaching rapidly behind you. Range Rover maintains a pre-set gap with Adaptive Cruise Control even when the car ahead alters its speed. Get speed control assist with Queue Assist as it helps control the speed of the vehicle all the way to standstill within traffic flows. Reverse Traffic Detection and Park Assist systems aid in everyday parking such as parallel parking and give warning to potential collisions during reversing maneuvers. These integrated systems create a setup that helps protect driver and passenger, while making the ride as optimally comfortable as possible. 
Pushing Limits to Defy Boundaries
The latest technology incorporations into the body and chassis enhance the vehicles all-terrain performance launching the Range rover into a whole new level in off-road capability in addition to on-road handling. Now able to plunge through up to 35 inches deep of water, thanks to it's air intake system that pulls air between the inner and outer hood panels. Towing capabilities have been amplified to handle up to 7,716 pounds supported by towing technology features make the task that much easier. Handling and cornering in the city or in the wild is made with confidence by Range Rover drivers. With a range of high performing engines and 
Power Meets Comfort to Overcome Obstacles| Range Rover St. Louis
Equipped with a LR-V8 Supercharged 5.0 Liter engine, that produces 510 HP and 461 lb-ft of torque. Thats enough to trek through the toughest terrain including handling a wading depth of up to 35.4 inches. Range Rover challenges rough terrain by being able to maneuver and clear 11.6 inches in off-road height. Cargo and luggage are easily stored in a generous 32 ft3 space. Increased space is achieved through folding the rear bench seats if needed. 
The Land Rover Range Rover continues to be viewed most luxurious workhorse with considerable size and foremost versatility. Find the Range Rover that will match your needs. Whether you live in Creve Coeur or shopping from St. Louis, North County, St. Charles, or neighboring Illinois cities, Land Rover St. Louis has the Range Rover to match your adventure.
Hours
Monday

9am - 6pm

Tuesday

9am - 6pm

Wednesday

9am - 6pm

Thursday

9am - 6pm

Friday

9am - 6pm

Saturday

9am - 5pm

Sunday

Closed