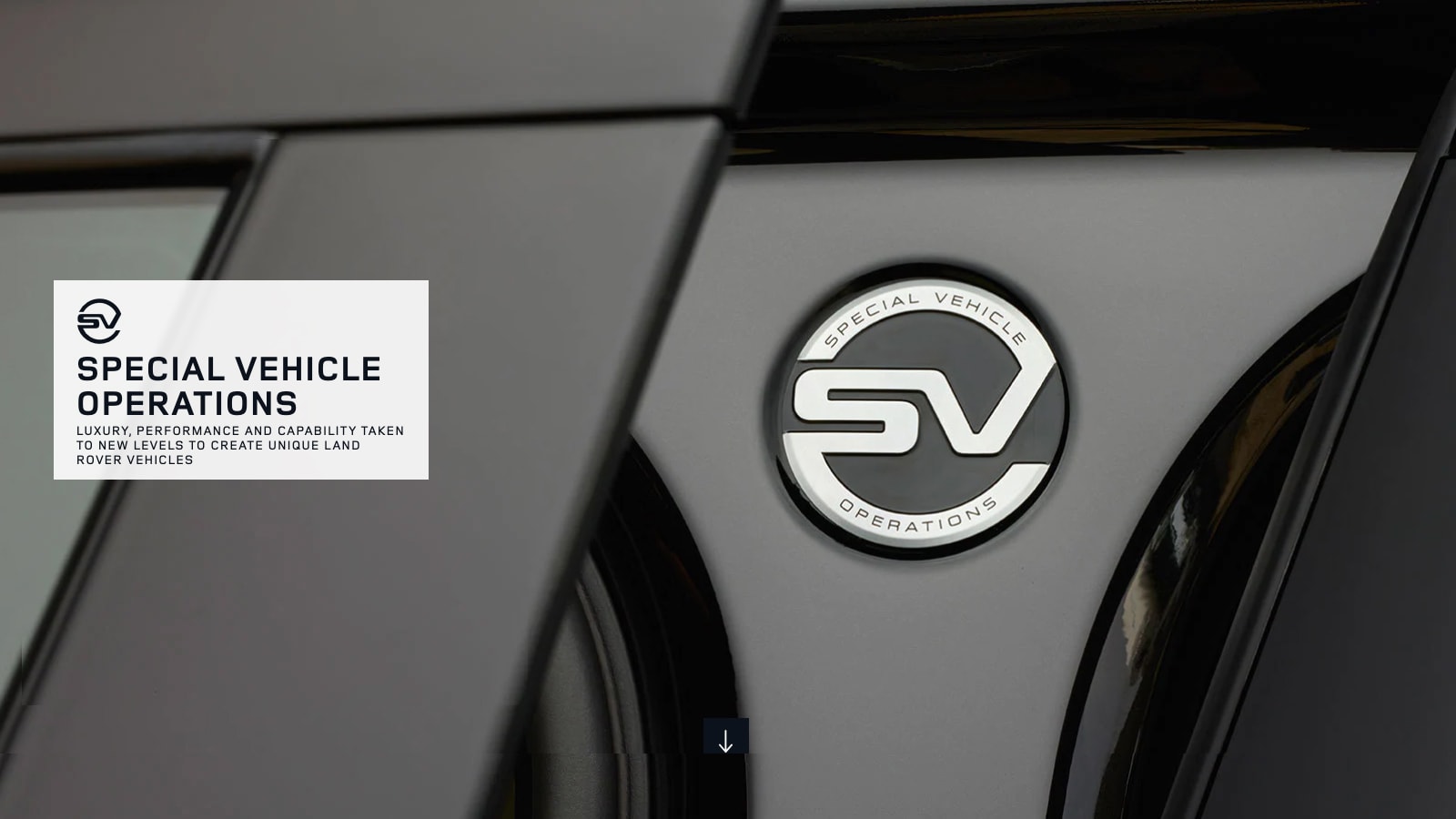 Stunning performance, unsurpassed luxury & cutting-edge technology...that's Land Rover's Special Vehicle Operations. Special Vehicle Operations showcases the very best of
Land Rover
with a range of exclusive SV-badged halo models and uniquely engineered projects.
As the benchmark in vehicle personalization, Special Vehicle Operations is also home to our suite of exceptional commissioning services, including SV Bespoke and SV Premium Palette for the ultimate in tailored vehicle finishes and handcrafted details.
Land Rover St Louis
is your exclusive SV dealer and is here to help you find and service your SV.